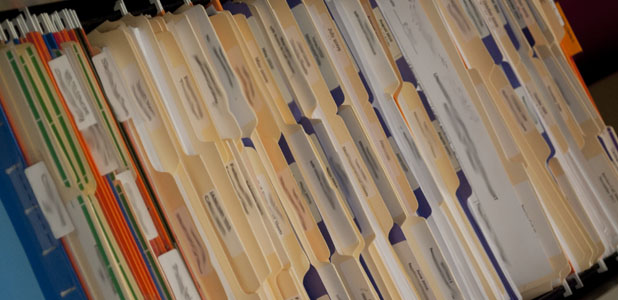 The UTPD Records Section is open Monday through Friday during normal business hours (except holidays and administrative closings). To request a copy of a police record online, complete a Records Request Online Form. Police reports can also be requested in person at the UTPD Police Department but they may not be immediately available. Contact Records at 865-974-1313 to see if a record is available.
Records Unit personnel request submission of the Records Request Online Form to ensure the correct reports, photos, or recordings are released, but if the requesting individual refuses to submit the form, the information will still be provided.
Record Checks are available upon receipt of the appropriate release forms and identification.
Public Records Requests
UT Police Department handles requests for public records specific to the police department on the University of Tennessee, Knoxville, campus.
Along with complying with the Tennessee Public Records Act, the university aims to respond as efficiently and promptly as possible. Any Tennessee resident can request records made or received pursuant to law or in connection with the transaction of official university business.
Requests can be made verbally, through electronic mail, via facsimile or through the US Postal Service or other means of physical delivery. Requests should be as specific as possible and can be made during normal business hours (8:00 a.m. to 5:00 p.m., Monday through Friday). Our office reserves the right to confirm Tennessee residency.
Requests may be submitted to:
UT Police Department Records
1101 Cumberland Ave
Knoxville, TN 37996
Email: utpdrecords@utk.edu
Tel: 865-974-1313
Fax: 865-974-4072
Our office will respond to all requests within seven business days. The response will acknowledge receipt of the request and include one of the following:
a notification that the documents are ready for inspection;
a denial of the request, which will include the basis for denying the request; or
an estimate of the time needed to produce the documents.
The standard charge for paper copies of documents is $.15 per page in black-and-white and $.50 per page in color. Requests for paper or electronic copies of documents must be submitted in writing. If fulfilling the request (locating, retrieving, reviewing, redacting, and/or reproducing the records) requires more than one hour of staff time, an estimate of charges will be provided in advance of fulfilling the request. If the documents exist electronically, the actual cost of permanently storing them on "read-only" computer media such as CD-ROM or DVD-ROM will be calculated and charged to the requestor. If the record requested exists electronically, but not in the requested format, an estimate of the labor costs or any materials required to produce and deliver the record(s) will also be provided in advance.
The University of Tennessee has promulgated a rule under the Tennessee Uniform Administrative Procedures Act that describes the charges for copies of public records.
Defense Attorney Requests
Officer body cam footage is available to a defense attorney representing the client, through an agreement with the Knox County District Attorney General. To request a copy, complete the Defense Attorney Form and submit it to utpdrecords@utk.edu. UTPD Records does not release incident reports on active cases. Incident reports on active cases should be requested through the DA directly.
The Records Unit is also responsible for Crime Statistics, including TIBRS and Department of Education crime statistics reporting.
Records can be contacted at utpdrecords@utk.edu or 865-974-1313.